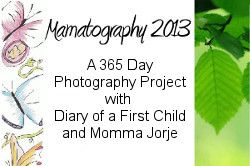 JANUARY 5
The Story: These photos are supposed to reflect my day. Well, I spend much of my day overseeing my daughter's exuberant love for the baby. My daughter loves her "baby brudder" sooo much. Just. Can't. Stop. Touching. Him. We have tried many things, including kissy spots which are everywhere but his face, and still she has to touch and kiss his face--the nose specifically. Recently, she has been making an effort by obsessing over his feet. Sometimes she grabs or touches his tiny two week-old body too roughly. Sometimes, though, she just does the sweetest, most loving things.......
The Story: Some of the rest of my day is spent watching my daughter run around and play. She sings little songs and hippety-hops around. Before, I would have been able to get up more often and play with her....
JANUARY 6
The Story: My husband took my daughter to play with a friend (time she thoroughly enjoyed). Meanwhile, after I finally got him to sleep I took a bajillion pictures of my beautiful boy. I loved having some quiet time to ourselves. Now I just need the same (maybe not so quiet) time with my daughter....
JANUARY 7
The Story: Couple of things today....
Took a bath with the baby with baking soda for the yeasty diaper area, armpits and elbow pits. Turns out his hair curls when it's wet like mine!
The Story: My daughter saw a bug on the curtain, had a little conversation with it, and then went around the corner to play peekaboo bug. I thought it was the funniest, and so did she! "There she is!"
The Story: My big girl was extra gentle and loving with baby today. I was so grateful. I even let her give kissies on the face. We also let her hold baby for the first time.
JANUARY 8
JANUARY 9
The Story: A friend made my daughter a homemade "baking set" for her second birthday with homemade playdough and shape cutters and a rolling pin. She loves to "make pies." She also likes when daddy makes balls for her. Today she was happily counting them over and over as he added one more at a time. She cheered and clapped for herself.
The Story: After I got out the camera to take pictures of her counting and getting excited, my daughter wanted to take pictures, too. Normally, I would direct her to her own camera or explain that this camera is for mama and daddy and breaks easily. However,I am trying to shift back to being more of a "Yes" parent except for really important things (like treating baby brother gently). I gave her the camera after explaining that she couldn't touch the lens (which was difficult -- where to put her left hand?). She was so intent and focused and careful taking pictures. I asked her what she wanted to take a picture of, and she said the balls. She looked at the screen to see what she was taking a picture of and carefully pushed the button. Here are the two of the pictures she took. (Notice the little butter knife she is using to learn to cut things.)
JANUARY 10
The Story: I feel like my son just had a growth spurt, even though he's still so little! He started being more awake and alert and looking around more. I love when he looks at his big sister. She adores him...
The Story: I got out of the house for a short walk today, first one postpartum. On the way back my daughter found a "treasure" that made music, she said. It did make a delightful ringing sound when she scraped it across the ground. She happily sang and played the music rhythmically with the landscape of the sidewalk. Then she decided it was a belt. Hilarious. Then she found two sticks and wanted me to talk a picture of her with them. We (I) also found a rock. I thought the shape was significant, and so smooth.....
JANUARY 11
My daughter was playing with daddy in the playroom. I couldn't hear what they were doing. Then she came in and said she had a surprise for me, a present. She "read" it to me.....