The Story: Friends came over for play time which is always a good thing. One of the friends had skeleton shirt where you can see the "bones." We started pointing out bones in our body parts. Friend showed us we have bones in our elbows, which we agreed we also had.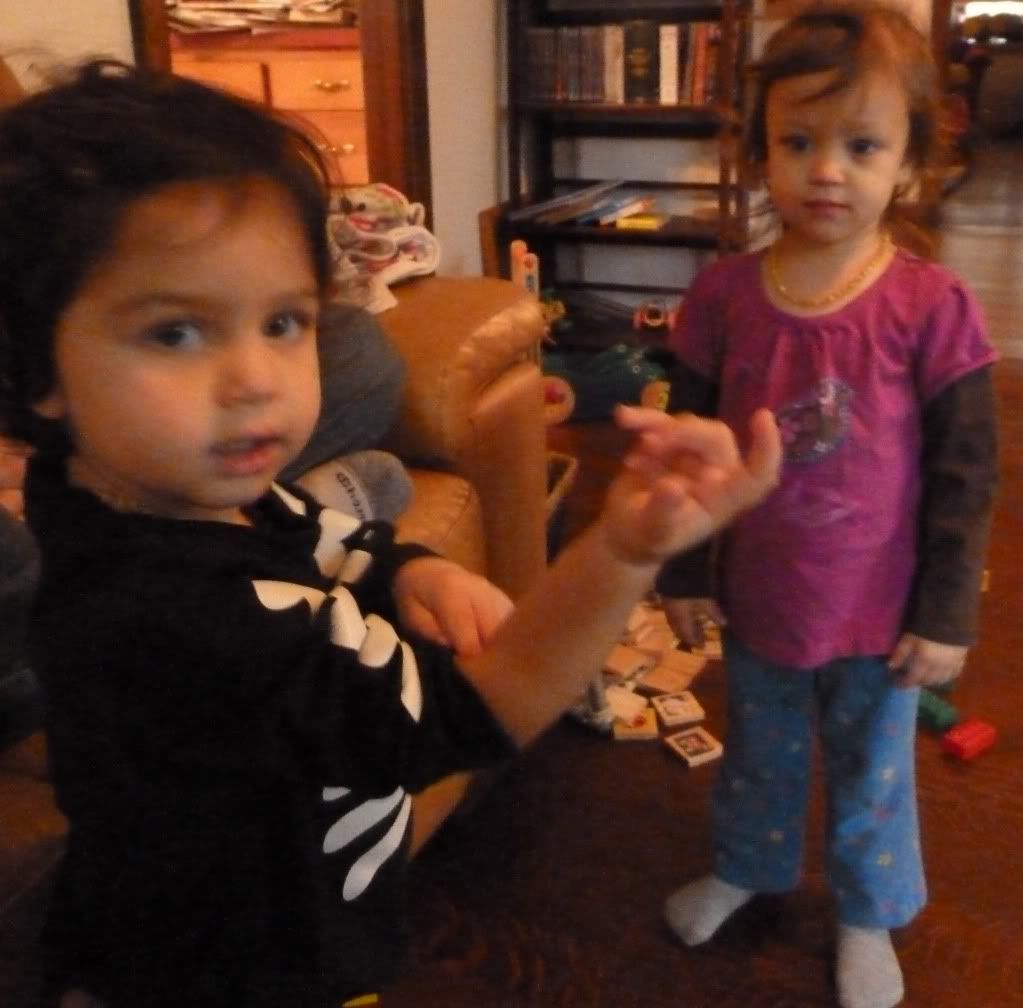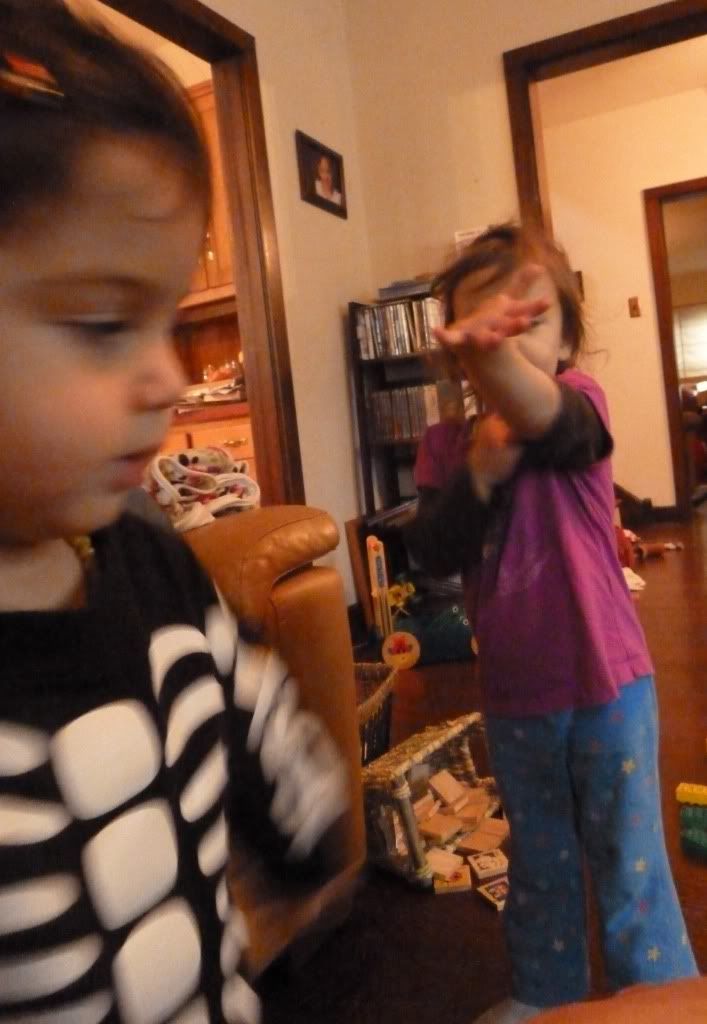 Then we decided we had them in our wrists and our knees.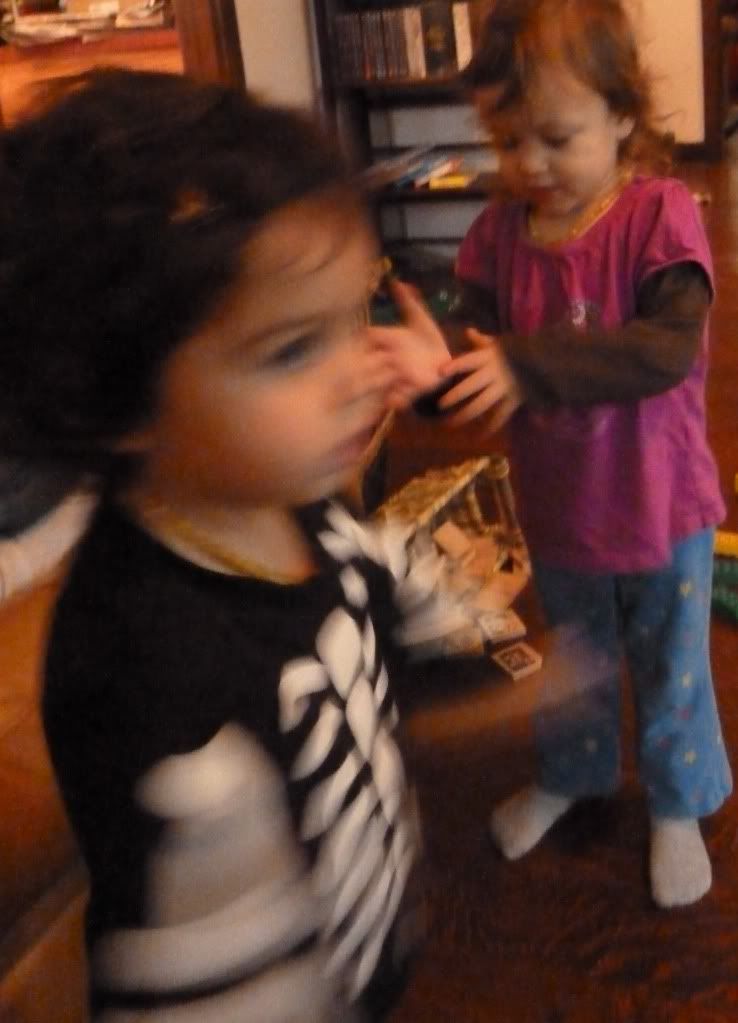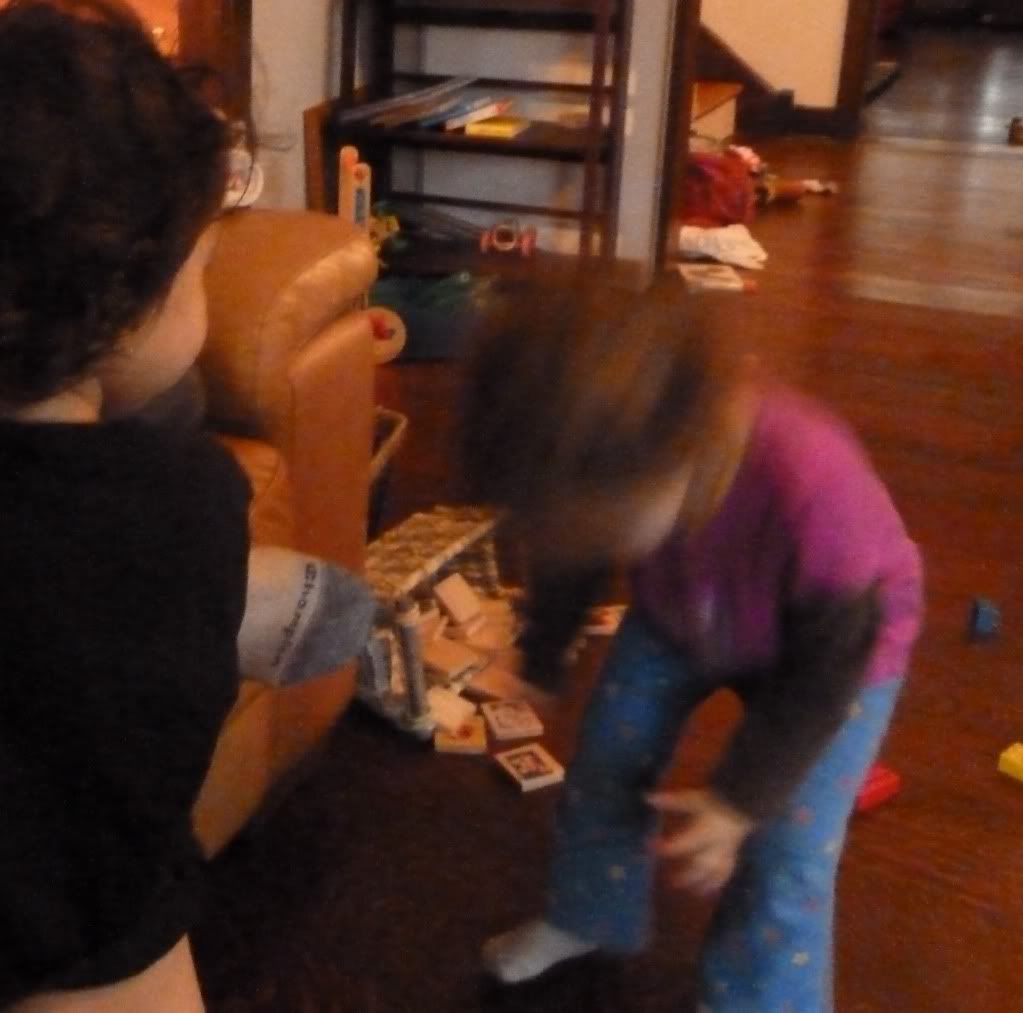 Where else do we have bones?
The Story: My two favorite men....
January 13
A Photo Story.....written from my daughter's point of view:
My mama and I have been going for short walks. When we take the dogs, I like to walk them holding the leash.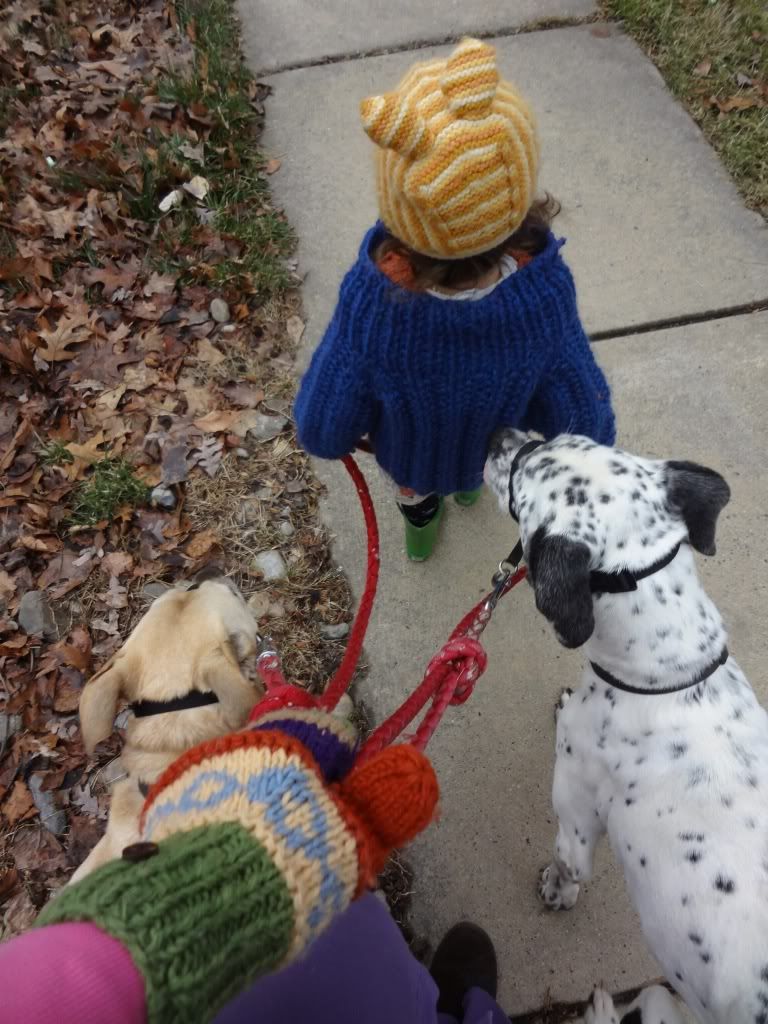 From far away I saw a puddle. "Look, mama! A puddle!" She thought I meant the pond and said so. "No, a puddle! A little puddle!" I explained. She said she didn't understand but that I could show her when we got there. After a while, we came to it. I happily splashed with my rain boots in the (very) little puddle.
When we got to the fishies' house we heard a beautiful sound. It was a tremendously gusty day. We heard a tinkling sound.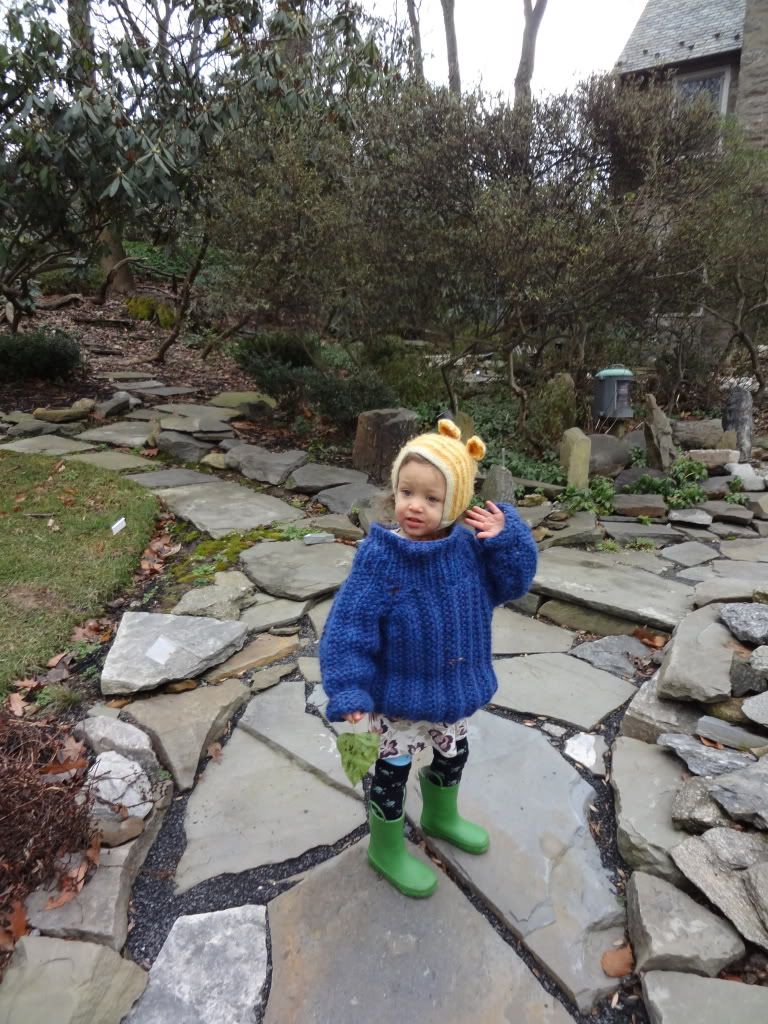 "What is it, mama?" I asked. She said she didn't know but maybe we could investigate and find out by following the sound. I directed her up the stairs to the fish, who ended up still being asleep deep under the surface of the water.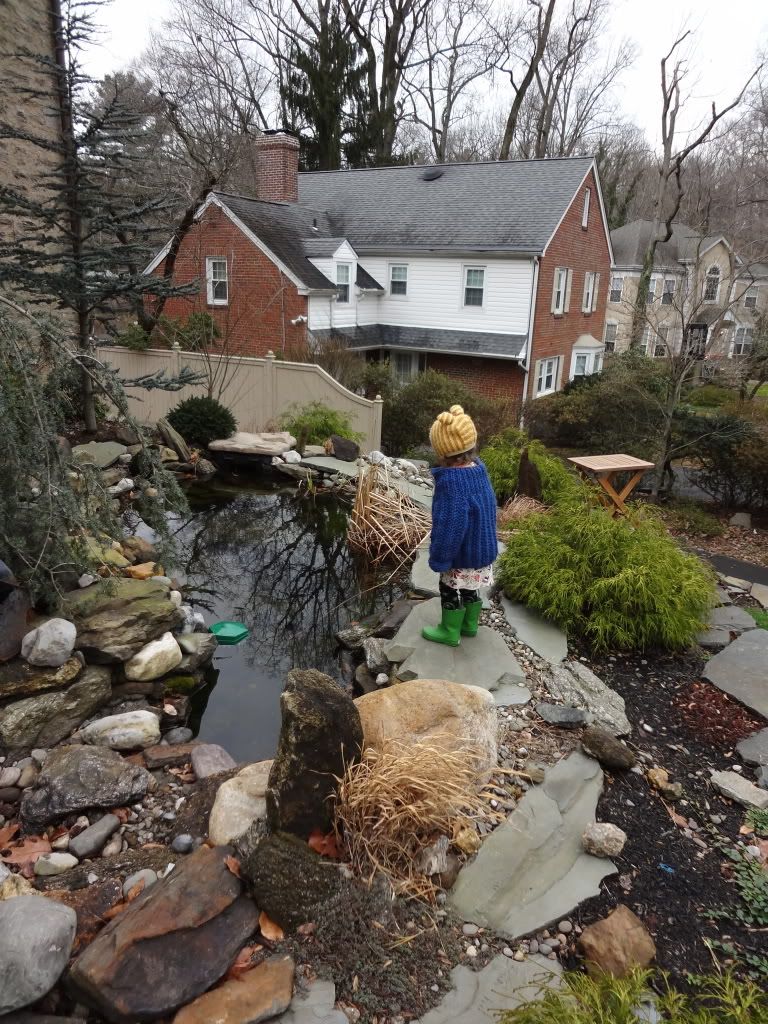 Another gust reminded me that there was a sound we were investigating. I ran over to the rocks and played with them for a while before I heard the tinkling sound again.
I ran towards the sound.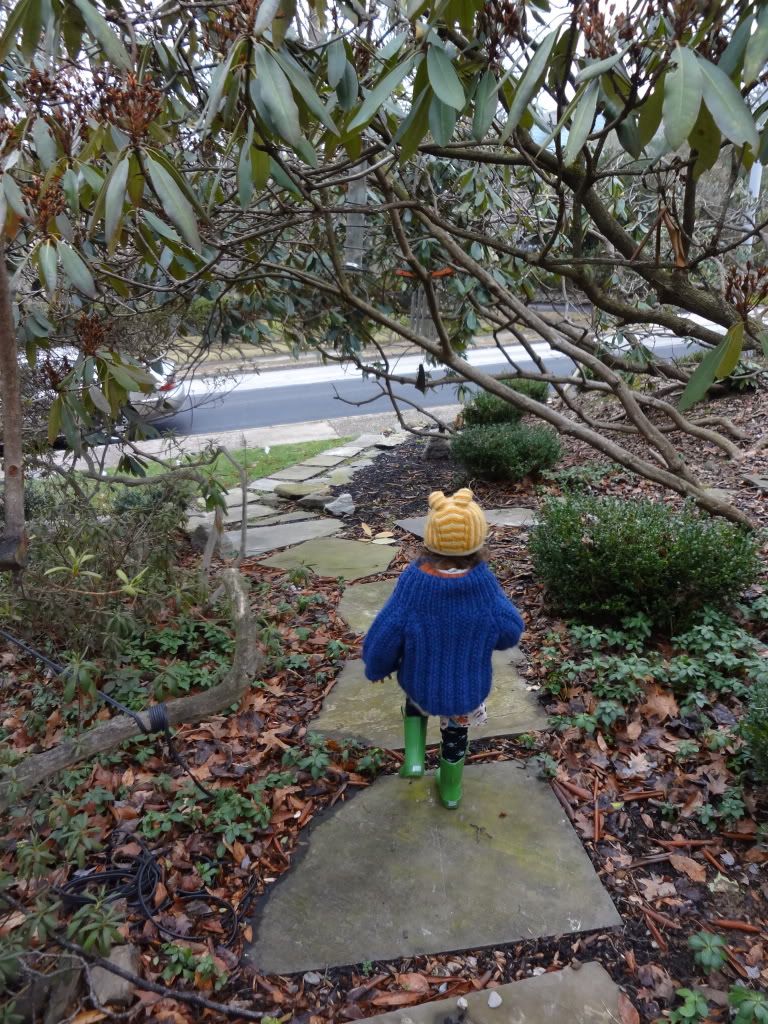 I found it! There were beautiful bells hanging from a branch. My mama called them chimes. She loves chimes....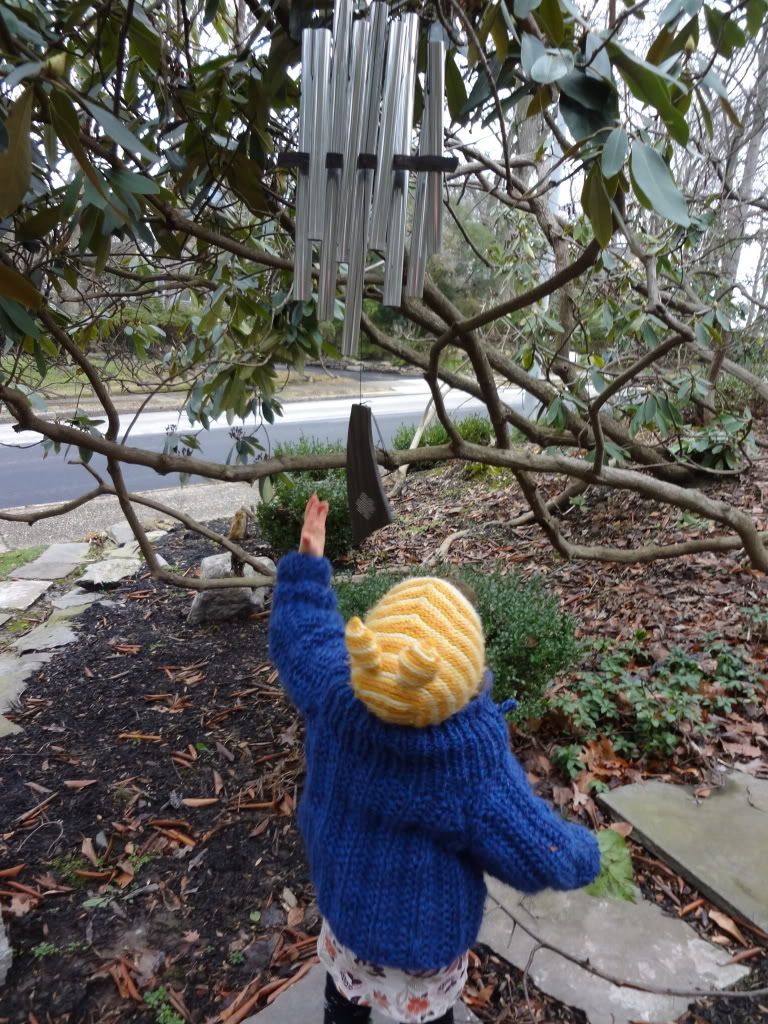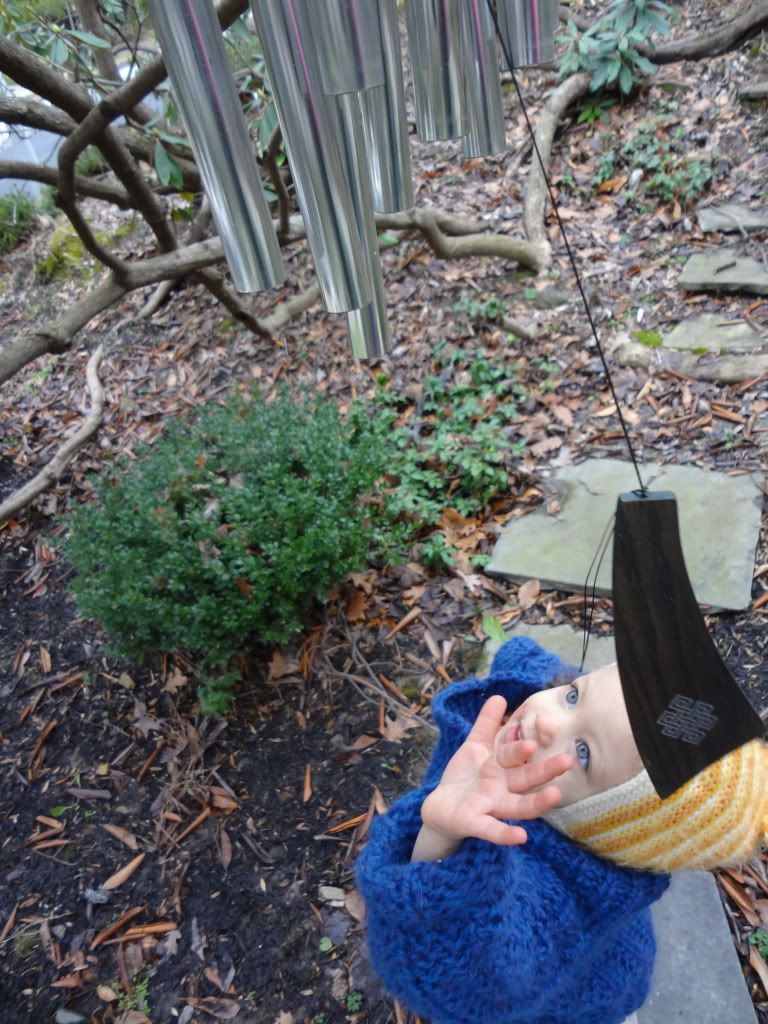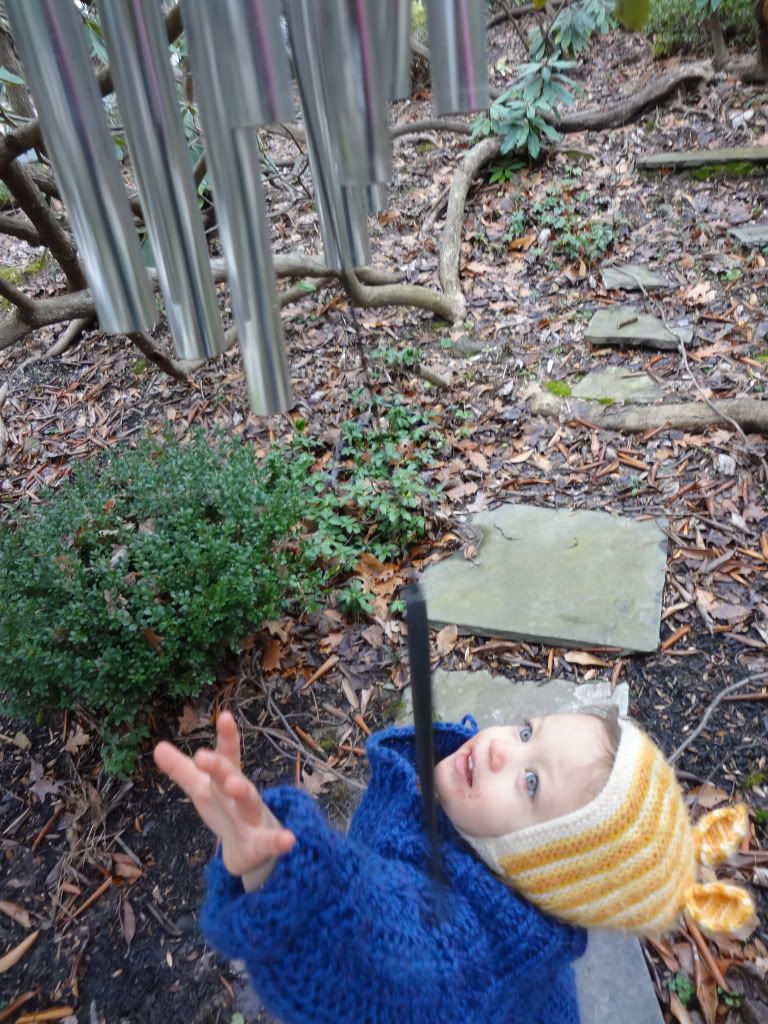 After a bit, I went to play with the rocks, doing a bit of raking, and we heard a different chime.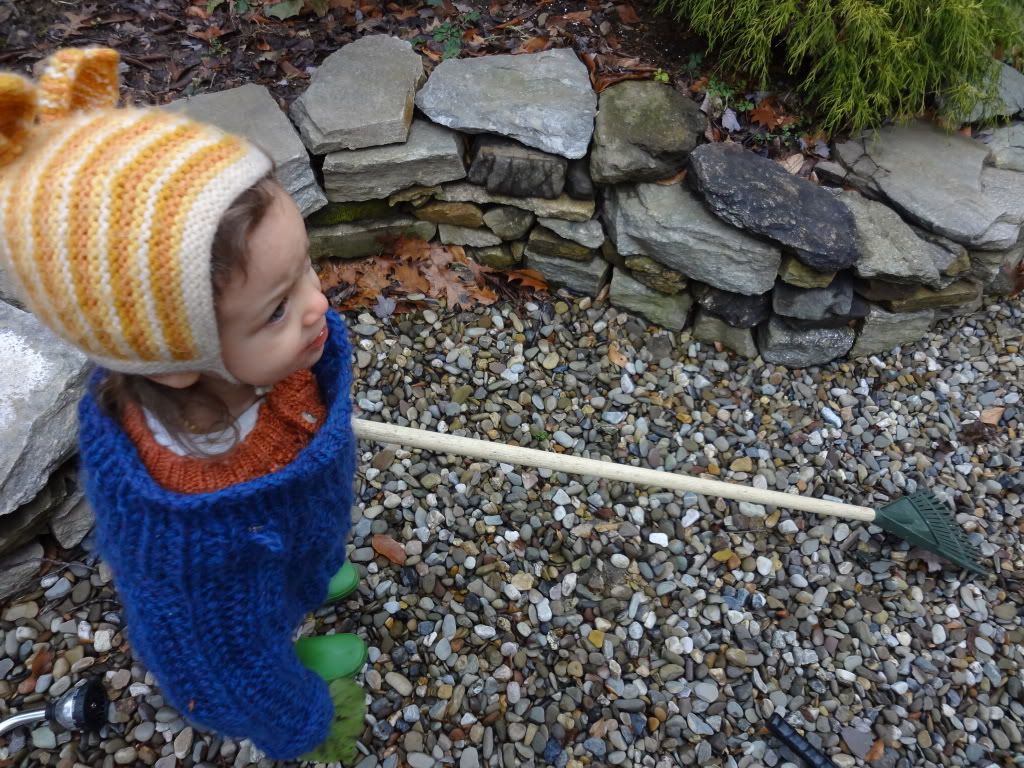 Even though the wind blew them more than once, I had a hard time seeing that one, and we were cold.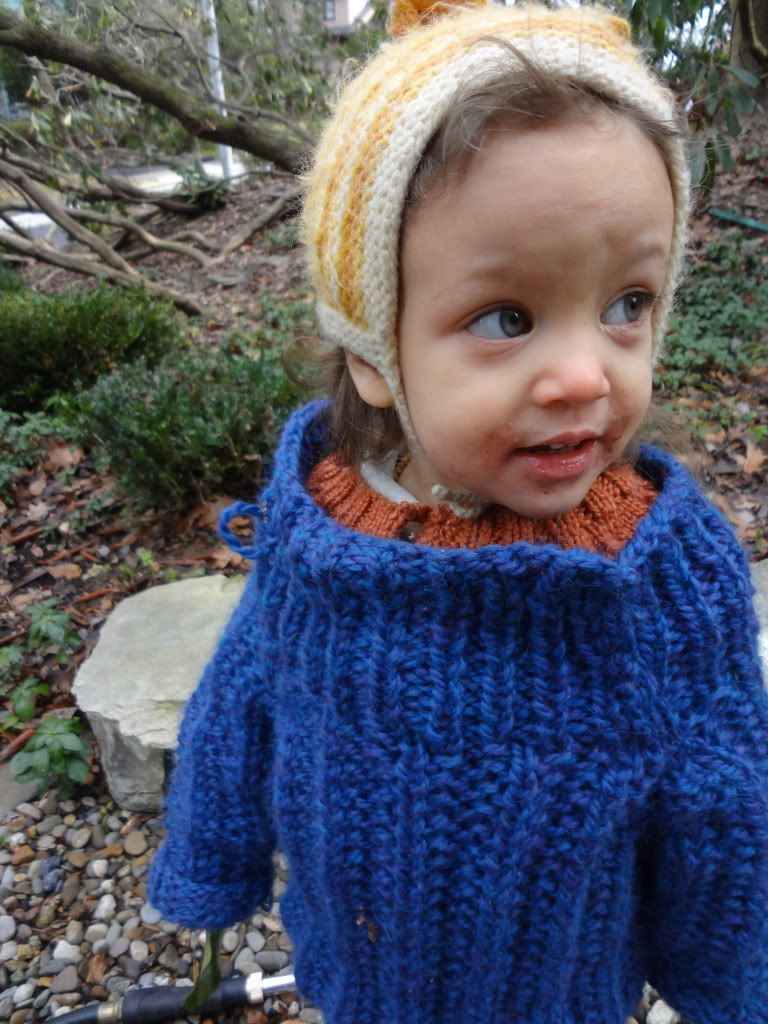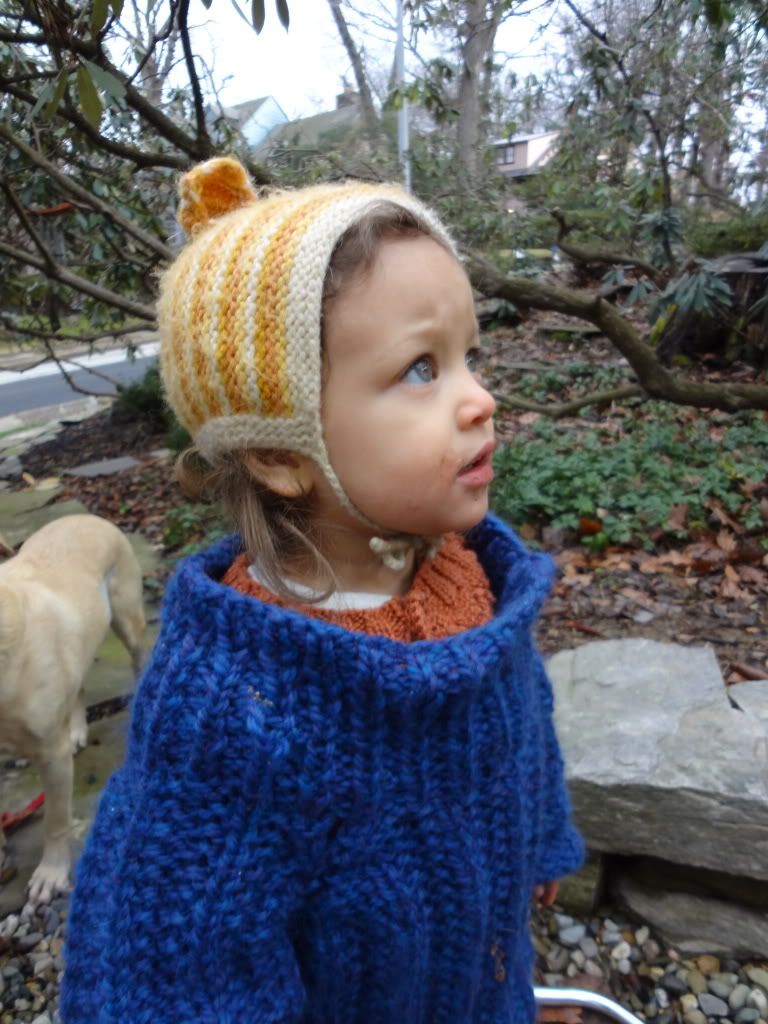 So, off home we went. I felt like walking backwards.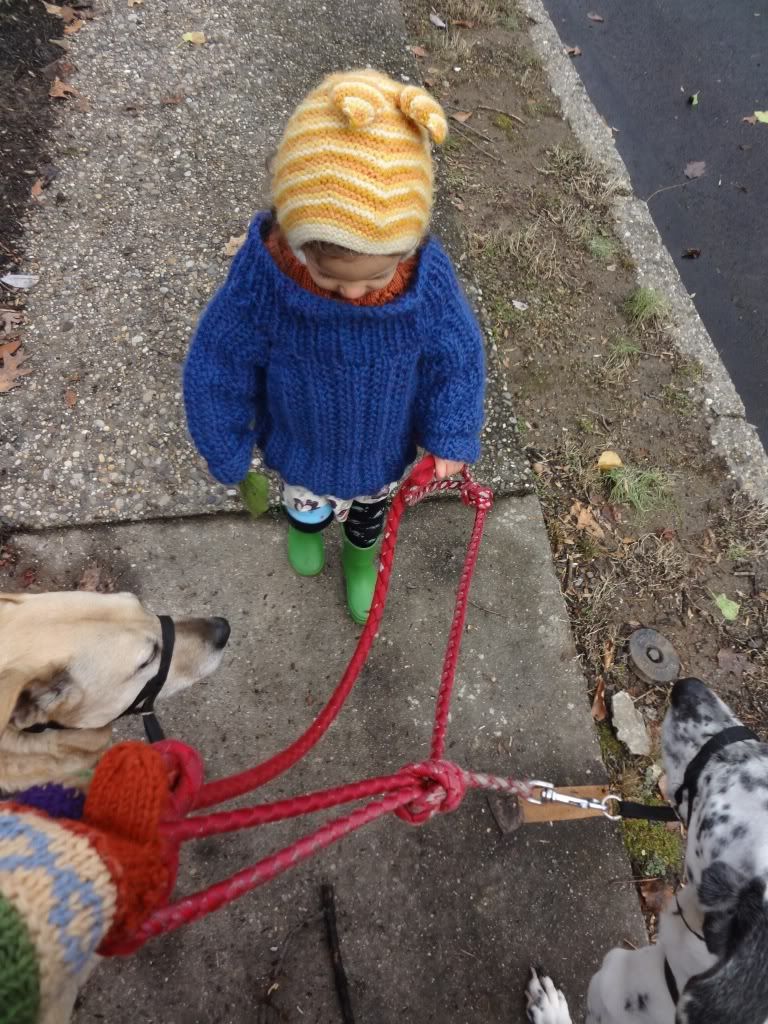 We needed to cross the street.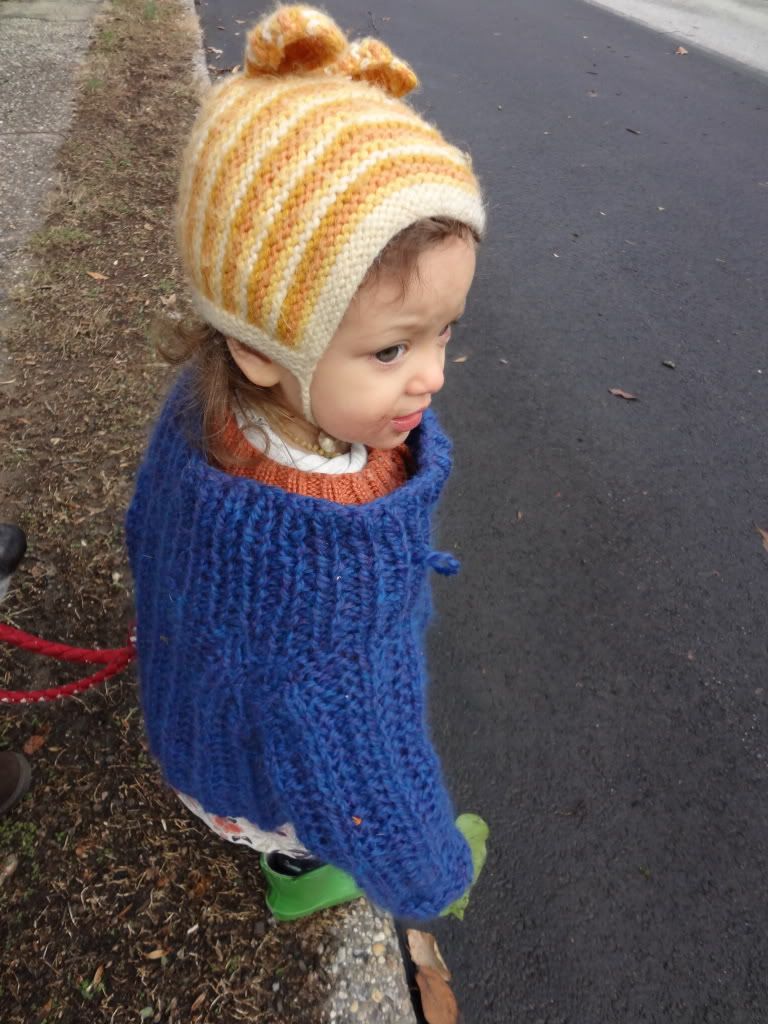 And I know to look both ways. So I did....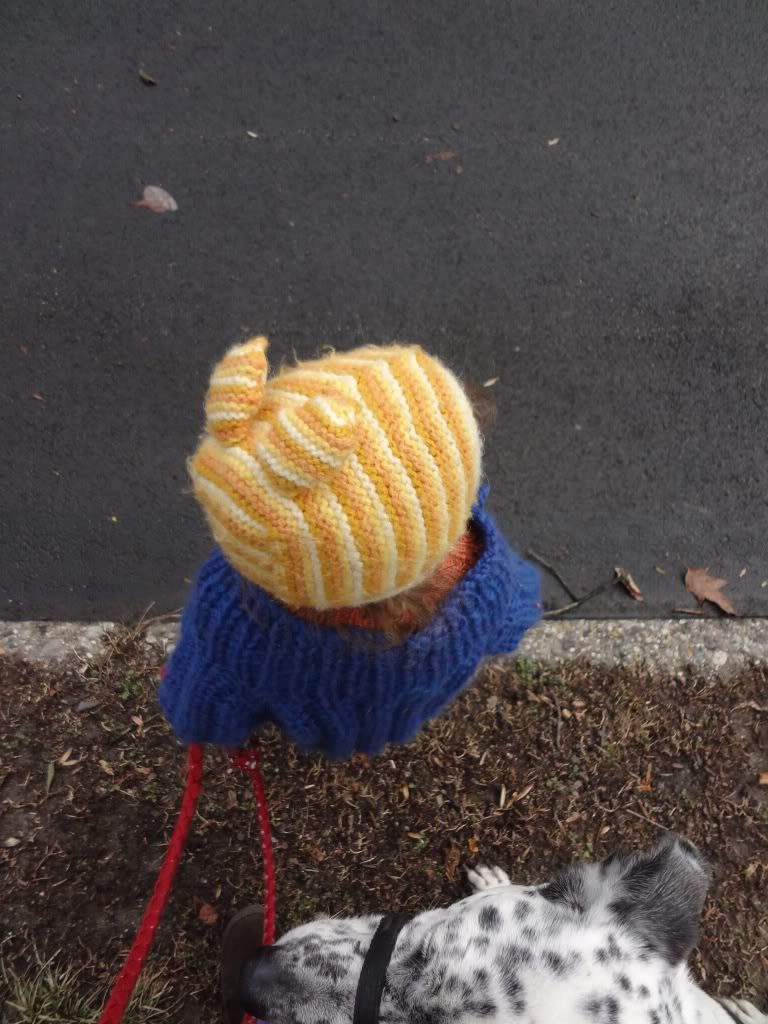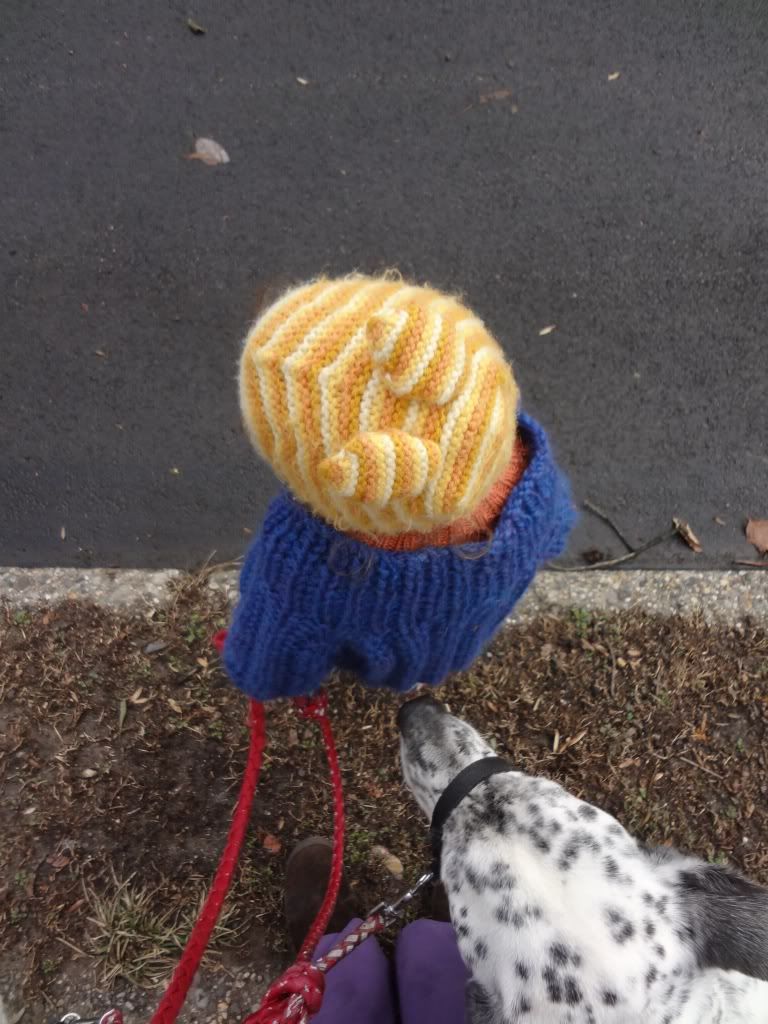 ...Twice.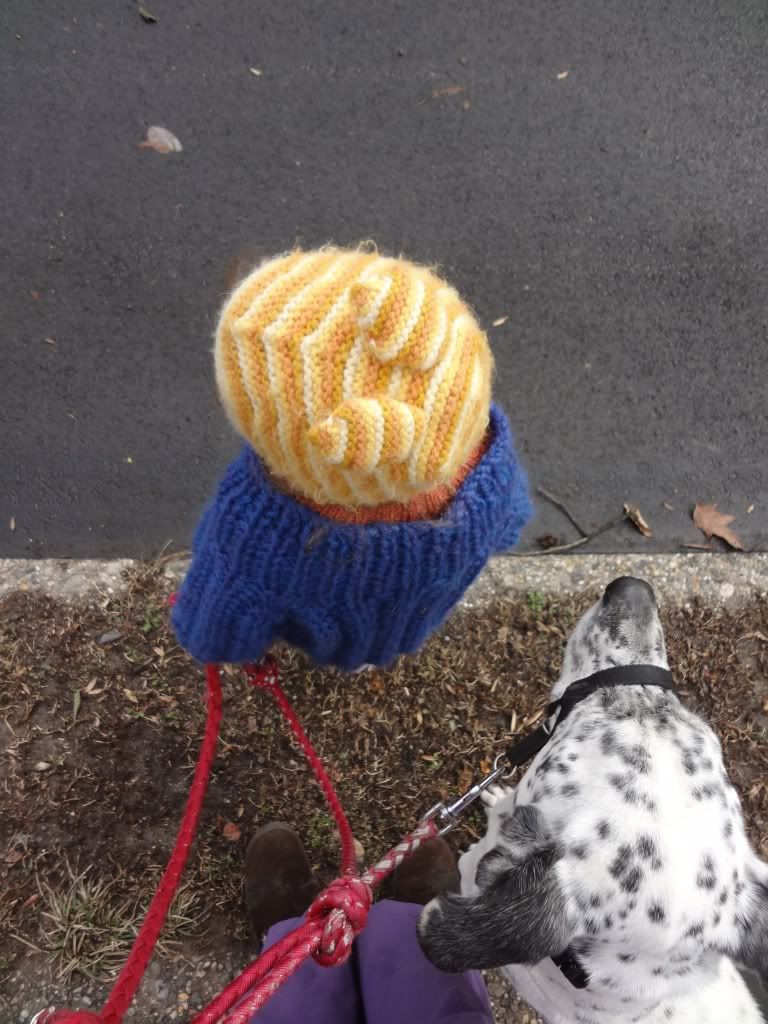 And then we crossed to our side of the street.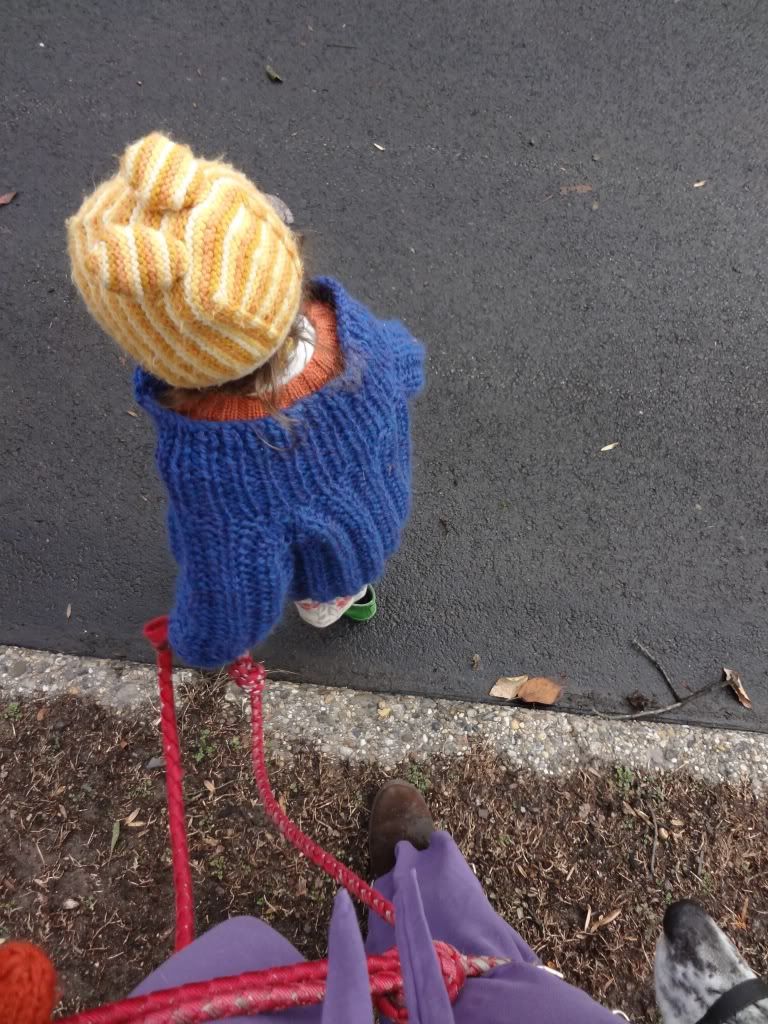 I found a treasure (a leaf!) on the way home.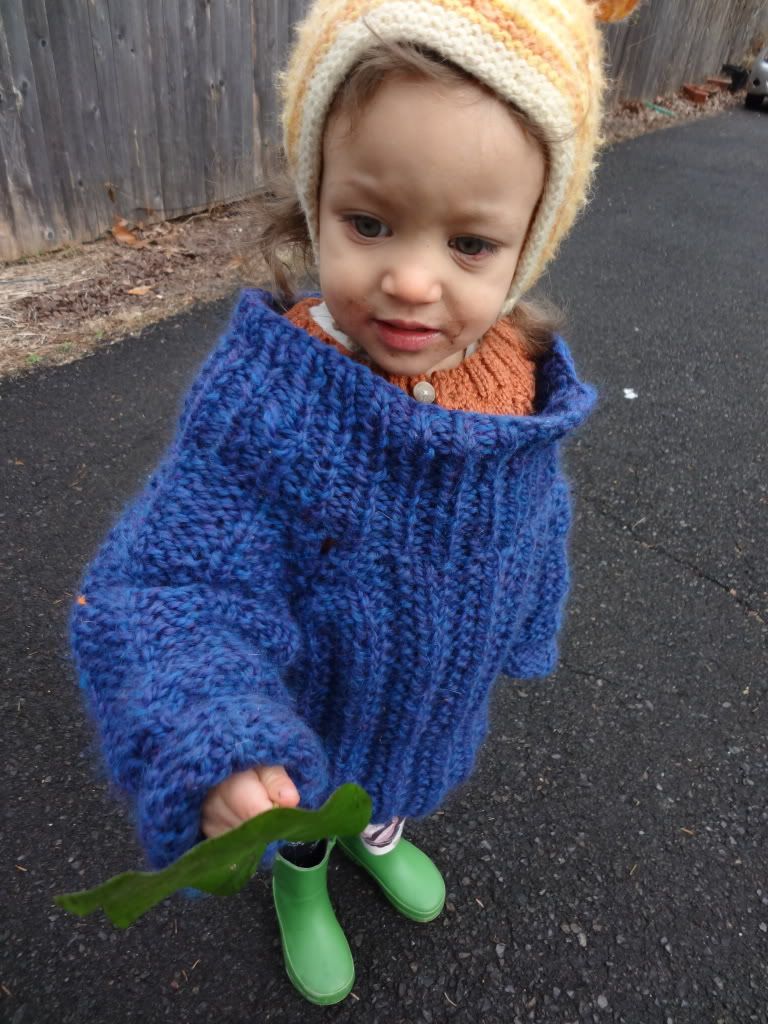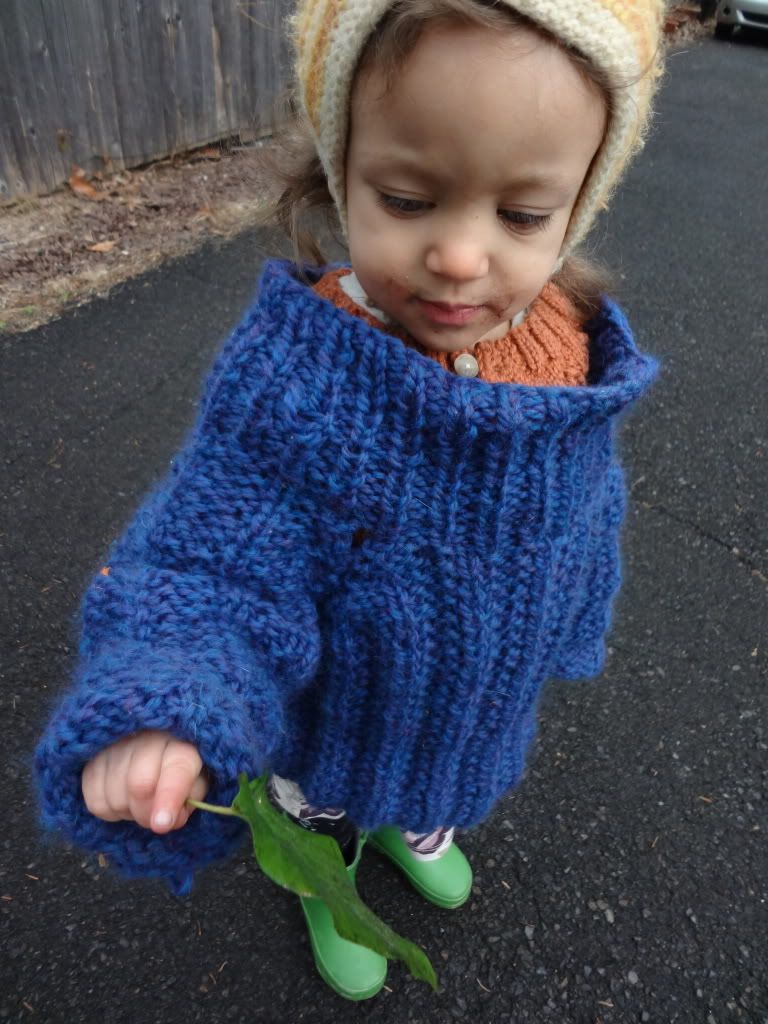 What an adventure!
January 14
The Story: I wanted something yum, so I had to make myself some chocolate chip cookies. I tried out the coconut palm sugar for baking because it worked so well in chai. I thought the results were good. However, I really wanted to make them myself, without toddler help, so I gave my daughter some measuring bowls with some dried black-eyed peas. She played with these for over an hour and then for a few hours on and off the next day. Wow. Talk about cheap toys.
January 15
The Story: Silly, but completely normal, dancing antics from my best ever daughter.
The Story: An important day in my journey as a mother. My daughter is nursing again. I am a tandem nursing mama!
January 16
The Story: My daughter is now into taking pictures. It's still difficult for her to hold it. Here are some pictures daddy took after she got frustrated. My girl....
The Story: One of my former students shared a book with me called It's a Book. She got a "baby" version for me where the characters are in diapers--It's a Little Book. My daughter likes this book, and know our version of it well. (It's an easy book to do ASL signs with.)
January 17
The Story: I'm trying to get outside at least 15 minutes a day with my daughter. It was raining today, but I still wanted us to get out. She was thrilled to get to wear her rainboots to go puddle jumping. Another awesome walk together.......
January 18
The Story: Post wakeup/ponytail hair......
The Story: As any mama knows, the day is filled with cleanup moments. Strangely, toddlers love to clean up.....and make a mess. I got this crumb brush set from an online Montessori store a while ago, but she only today started to use it for real.